Tourist Visitors Arrival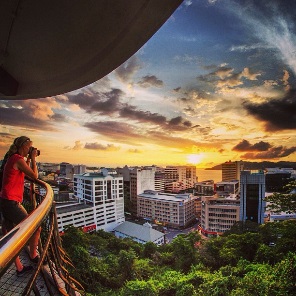 More tourists are coming to our shore...and majority of them are the Chinese.

According to Chief Minister Datuk Seri Panglima Musa Haji Aman,China is the main contributor of tourists in Sabah with 33.2 per cent of the State tourism's market share. There are about 79 scheduled flights between Kota Kinabaluand various cities in China alone weekly.

Sabah is embarking into serious conference business with the completion of the Sabah International Convention Centresoon. An estimated RM 31.8 million economic impact isexpected to flow into tourism in Sabah. According to STB (Sabah Tourism Board), this forecast shows a potential average of 33,000 arrivals from China monthly. This will definitely boost the tourism industry and the economy of the state!