Tokojaya Group's Annual Staff Party 2017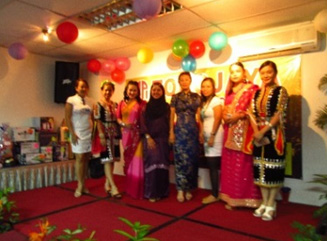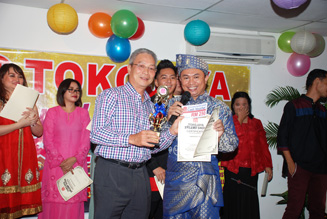 It was colours of Malaysia night for the 200 plus Tokojaya Group annual dinner.

Tokojaya group of companies held their Annual Staff Party on May 5, 2017 at the Borneo Room (with capacity of 150 persons) of Marina Court Resort Condominium. It was a colorful night of more than shades of 7 colourswith staff turning up in their individual traditional/ethnic costumes displaying a state with many races & cultures living harmoniously. Talent Show with songs and traditional dances was entertaining the attendees indeed.

Best costume contests for both male & female with the winners taking away handsome prizes. With no exceptions, plenty of Lucky Draw and cash prizes were given away to those lucky winner.

Sumptuous local dishes and free flow of drinks throughout the night kept the party goers happy for the night; and the party were only ended near to the midnight!